Hot Take: Gurren Lagann
11 Apr 2017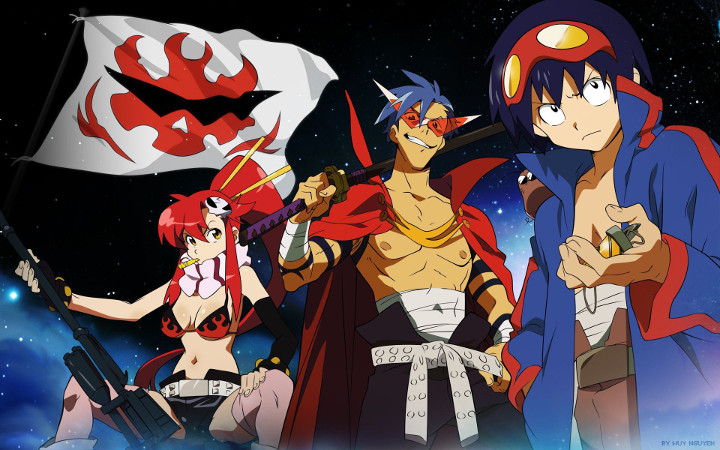 I just watched the anime Tengen Toppa Gurren Lagann. And: oh. my.
Admittedly I'm almost exactly 10 years late to the party. But if you are too and have no prejudice against anime*, do yourself a favour and watch it; especially if you sometimes struggle with motivation.
The anime is completely over-the-top, but somehow it all works out beautiful. It's an ode to fighting spirit, and the force of will. It's pure motivation cranked out to 10. I know it will stay with me a long time.
* Anime is probably one of the most inventive medium currently out there. I really should write about it sometimes. It was prejudiced against it enough in my youth that I didn't explore it. I could say I regret it, but I prefer to think it's just more good stuff to feed on now.